Team in Talara welcomes senior representatives from ContourGlobal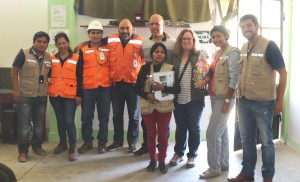 During the month of August, the Talara Project team was delighted to receive visits from senior representatives of ContourGlobal; the New York based international energy company who are financing the Talara Project and own the windfarm where we are carrying out reforestation activities.
On August 5, the team welcomed ContourGlobal's founder and Chief Executive Officer, Joseph Brandt, who visited the windfarm's reforestation site, where 12 hectares of dry forest have been successfully planted, and met with members from the 'Friends of the Plants' Environmental Club at I.E. General Felipe Santiago Salaverry school.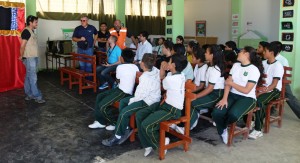 On August 25, the Talara team welcomed ContourGlobal's Global Lead on Sustainable Initiatives, Sarah Flanigan from the U.S., and Environmental and Social Director, Marcio Rodrigues Lopes from Brasil, who were given a tour of the project site, and were enthusiastic to see the project's progress in both the reforestation and environmental education components.