Successful delivery of our Dry Forest Project's first year!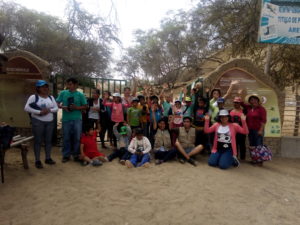 In December 2018, A Rocha Peru completed the first year of its Dry Forest Conservation Project in Pacasmayo, La Libertad, in Northern Peru. This project is being delivered in partnership with A Rocha Switzerland, and was undertaken in 2018 with funding from the Swiss Foundation Interaction and individual donors.
We are delighted to communicate that the project has made significant progress in achieving its objectives over the second semester of 2018.
Key highlights include: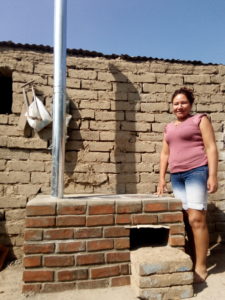 Identification of 3.25 hectares of land to be restored in 2019, in the dry forests of la Yuca, el Cañoncillo and Tronco Prieto.
Signed agreements with five landholders and two agricultural associations operating in the areas to be restored, to support project conservation and restoration efforts.
Over 600 native seedlings produced to support restoration efforts.
Environmental education sessions delivered to over 518 children across 14 primary and secondary schools.
Implemented 10 improved ecological ovens across the project's area of influence
Capacity building of local community members around the importance and care of dry forest landscapes as well as in practical areas such as bee keeping and sustainable harvesting of syrup from the algarrobo tree.
Christmas 'chocolatada' in Santonte, allowing project participants to come together and celebrate the birth of Jesus. This end of year event was undertaken with the support of mothers from the community of Santonte.
We are excited to start 2019 on such a strong platform, and will advise you of progress made in restoration and planting in our next bulletin. To learn more about this new project and to support it though a donation, click here.