Local community members raise awareness of sustainable management of the dry forest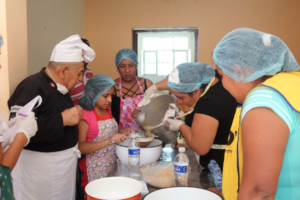 A key driver in deforestation of the endangered dry forests is illegal logging of the algarrobo tree (Prosopis sp.) to be used as firewood. To tackle the underlying cause of deforestation, A Rocha Peru works directly with local communities to promote their sustainable management of their forests with technical training of sustainable income-generating activities and the importance of the harmony between the local populations and their forests.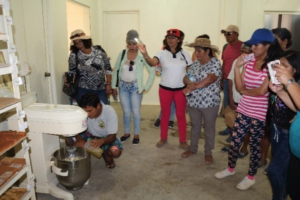 In Talara, A Rocha Peru organised a fair in the main square of Talara entitled "My Dry Forest". In the fair, desserts made from sustainable products of the dry forest, such as algarrobina, a syrup made from the algarrobo tree (Prosopis sp.) and an exhibition of artisanal artwork and crafts. The fair was held in collaboration with the sub-area of the environment of the municipality of Talara, and had the participation of the Organismo de Evaluación y Fiscalización Ambiental (OEFA), the Servicio Forestal y de Fauna Silvestre (SERFOR), the Servicio Nacional de Áreas Naturales Protegidas por el Estado (SERNAMP), amongst others. The promotion of sustainable management was accompanied by training of 32 local community leaders in July and November in desserts and food products which can be made sustainably with algarrobina, including: cocktails, algarrobina flour, yoghurt, ice creams and soaps.