La Libertad Project receives visit from A Rocha Switzerland
A Rocha Peru was thrilled to receive a two-week visit from Jean-Daniel Andre and Quentin Kohler, who are respectively National Committee member and Project Officer for A Rocha Switzerland. Our Swiss colleagues visited at the end of August to develop a La Libertad Project partnership, and explore collaboration opportunities at other existing and potential project sites in La Libertad and beyond.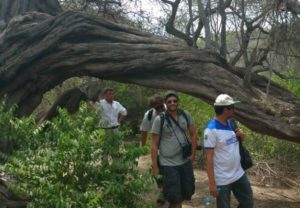 Whilst in Trujillo, they visited our La Libertad and La Esperanza Project sites, as well as renowned environmental and cultural sites, including the dry forest relicts in San Pedro de Lloc such as Cañoncillo, Tronco Prieto, and La Yuca, where we are extending our La Libertad Project, and archeological sites, such as Chan Chan (a UNESCO World Heritage Site) and the Huacas del Sol y la Luna.
In Lima, Jean-Daniel and Quentin took part in our 'Time Out', discussed the development of partnership opportunities, and enjoyed feasting on world-famous Peruvian food.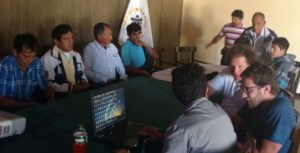 In addition, our Executive Director and Projects Director, Camille Allan and Ramon Casana respectively, accompanied Quentin on a trip to Bosque Berlin; an exquisite private reserve in mountain cloud forest near Bagua Grande, in the Peruvian Amazon, where there is potential for future collaboration.
We thoroughly enjoyed hosting Jean-Daniel and Quentin during their visit, and look forward to continuing our collaboration with A Rocha Switzerland in support of our La Libertad Project.