Global Big Day Champions!
On May 14th, the Talara team took part in the Global Big Day, when people and groups around the world compete to register as many bird species as possible. Peru as a whole finished first for the second year running, and our Talara Project team contributed to this success by registering 47 species in mature dry forest areas around the project site.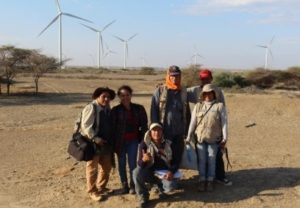 The day's work started at 6 am and went on until 6 pm, spending the morning in 'Bosque de Pariñas' and the afternoon in 'Las Campanas'. Out of the total 47 species registered, the following 5 were endemic and important for conservation (pictured below): Geositta peruviana 'Coastal miner', Myiarchus semirufus 'Rufous flycatcher', Phytotoma raimondi 'Peruvian plantcutter', Piezorina cinérea 'Cinereous finch', and Tumbezia salvini 'Tumbes tyrant'.
We'd like to congratulate Peru for its continued success in the Big Day initiative, and our team in Talara for their contribution to such worthy effort!