Former A Rocha Peru intern honoured at the White House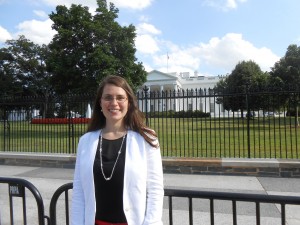 Congratulations to our former intern, Rachel Lamb, who was one of twelve people of faith honoured as a Climate 'Champion of Change' at the White House in July. Rachel first became involved with A Rocha through her university's student chapter at Wheaton College, in Chicago (A Rocha Wheaton) and carried out a five-month internship with A Rocha Peru in 2011 through the college's Human Needs and Global Resources (HNGR) Programme.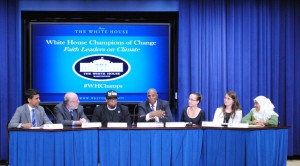 During her internship in Lima, Rachel developed an integrative conservation strategy for our work in the lomas ecosystem, which wrestled both the human and environmental needs within this urbanizing context. Since then, Rachel has led 'Young Evangelicals for Climate Action' (YECA) in developing a successful Climate Leadership Fellows Programme at college campuses throughout the USA and in the Democratic Republic of Congo. Rachel has also worked with tribes in Alaska and the Pacific Northwest in collating best practices for climate change adaptation in the region and serves as an Assistant Professor at Au Sable Institute of Environmental Studies in Michigan.