Dry Forest Project in Talara comes to a successful end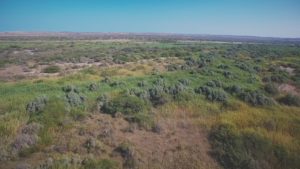 In January, our 'Dry Forest Restoration and Social Development Project' in Talara, Piura, which began in January 2014, came to a successfully close. The project was a unique partnership between A Rocha Peru, the energy company ContourGlobal, and eight local community councils. Since the project began, 12 hectares of dry forest have been reforested on ContourGlobal's wind farm site.
These restoration efforts have led to native birds, such as the endangered Peruvian Plantcutter, nesting once again, and have prompted other native plants to naturally flourish. Additionally, the partnership has provided children and adult community members with the opportunity to learn the importance of dry forest restoration and become local environmental leaders.
To celebrate the close of the project, A Rocha Peru and Con
tourGlobal launched the final video in the Harvesting Hope series, entitled, "Harvesting Hope in the Desert". This short film explains why Peruvian dry forests are crucial to protecting endangered species and combating the effects of desertification and natural disasters. It also shares how the project has given fresh hope that dry forests can be restored.
To watch the video and learn more about the project, click here.