2018 Events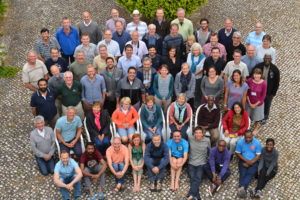 Triennial A Rocha Forum
Thanks to the support of A Rocha International, our Board President attended the triennial A Rocha Forum held in Sintra, Portugal in June. The event was an opportunity to meet and share ideas and experiences with other A Rocha delegates from around the world, to receive training and fellowship, and explore possibilities for collaboration.
A Rocha Peru attends Praxis Conference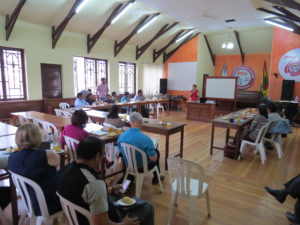 In May, A Rocha Peru's Board President, Irma Briceño and A Rocha member, Eduardo Calderón Urquizo were invited to present at the Praxis conference run by Canadian Baptist Missionaries (CBM) in Cochabamba, Bolivia. For the second time, the annual event provided Canadian and Bolivian students and pastors with the opportunity to learn about creation care.
Annual General Meeting
In April, we held our Annual General Meeting at our office in Lima. At the meeting we presented our 2017 Annual Report, 2017 Financial Report, as well as our 2018 Work Plan and General Budget to our Board, Members, and Reference Committee members.