Workshops held in Lima to develop A Rocha Peru's three-year strategic plan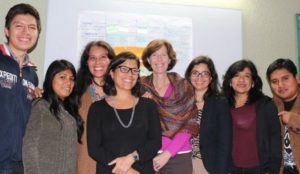 Workshops were held at our Lima office from November 11th-14th to develop a strategic plan for 2016-2018, to follow on from our three-year strategic plan that ended in 2015. All sessions were wonderfully facilitated by A Rocha International's Director of Operations, Sarah French, who also performed financial and governance evaluations during her stay.
The workshops were attended by A Rocha Peru's board, members and staff, which included project staff who travelled from our project sites in La Libertad and Talara to participate.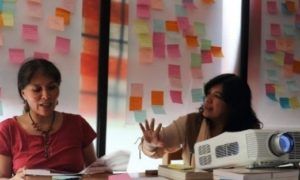 The agenda kicked-off on the 11th with a day focused on evaluating A Rocha Peru's strengths, weaknesses, threats and opportunities.  During the following two days, the team worked on analyzing A Rocha Peru's journey over the last 10 years, and identifying our vision, goals, and objectives for the next three years to come. The event also proved a wonderful opportunity to get to know one another better and to strengthen our bonds as a team.