Visit from A Rocha International´s Director of Theology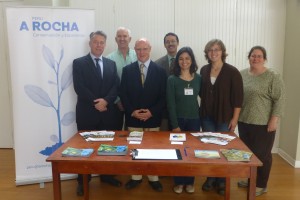 In September, we welcomed a visit from Reverend Dave Bookless, A Rocha International's Director of Theology who is also co-founder of A Rocha UK, author of Planetwise and God Doesn't Do Waste and regularly writes on the 'Planetwise' blog for A Rocha International. Dave visited South America for the first time as guest speaker at two, international Christian events: the Lausanne Creation Care and the Gospel Conference in Cusco, and the Sixth Annual Micah Triennial Global Consultation in Lima entitled 'Integral Mission and Shalom: Justice, Peace and Joy'.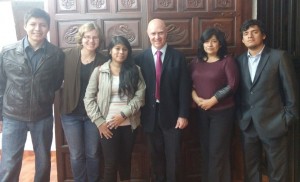 Whilst in Peru, Dave welcomed the opportunity to speak at Union Church of Lima (an English-speaking, inter-denominational church) on the subject of 'Jesus: Lord of Creation', raising awareness on why Creation Care should matter to Christians. Before returning home to England, Dave was pleased to visit our projects in La Libertad, preach at La Gracia Church in Trujillo, and enjoy fellowship time with our teams in Trujillo and Lima.