The Wonders of Puerto Chicama: clubs come together for community fair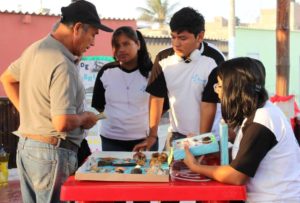 After months of preparation, on November 7th 'Chicama Blue Planet' and 'The Friends of the Environment' clubs held 'The Wonders of Puerto Chicama' community fair in their home-town. This was the first time our La Libertad Project's environmental clubs for local children and teenagers came together for a joint event. It was wonderful proof of their enthusiasm and commitment to the project and to environmental conservation in their community.
The fair was held at the Pasaje Arequipa bandstand, next to Chicama Blue Planet's green areas mini-project, and aimed to raise environmental awareness in the community about Puerto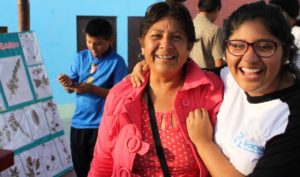 Chicama's wealth of local flora, marine species, archaeological remains and touristic attractions. Club members also took this opportunity to showcase A Rocha Peru's work and activities in the district, sharing stories and literature with their community.
The fair was a great success thanks to the members of 'both clubs, who put great effort into making the exhibition displays and banners. We hope that this fair can become an annual flagship event.