'Seeds of Hope' video for Esperanza Peace Centre Project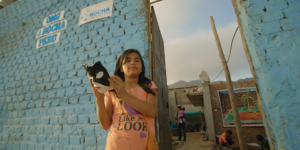 We are delighted to share our promotional video "Seeds of Hope" where you can see the impact that our 'Esperanza Peace Centre Project' in Trujillo city, La Libertad, in northern Peru, has had on its beneficiaries over the past two years.
Here, community members are severely affected by high levels of crime, domestic violence, child abuse, and poor environmental health, with children much more likely to become victims of violence and parental neglect. In response to this situation, the idea was borne within the community to create a 'Peace Centre' to empower at-risk children with social and environmental values.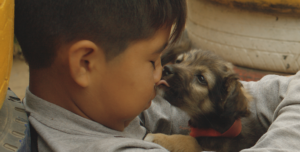 As Sandra, our Field Officer explains "The violence and aggressiveness we see in them is learnt. No one is born violent or aggressive." Our team members also share with us their hopes and aspirations for the children to improve their conditions. As Santiago, a project volunteer, explains: "We know they can go on to be great professionals, they can be great doctors, engineers."
To find out more about the project and how you can support it visit our project webpage here.