Schools in Lima give their support to our projects in La Libertad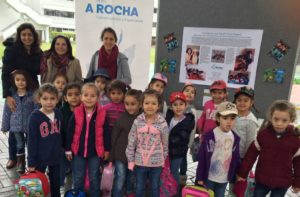 On September 2nd, A Rocha Peru was a co-beneficiary of San Silvestre School's Jeans Day, where students and staff wore jeans to school in return for a small charitable donation. All proceeds were shared between our La Esperanza Project in Trujillo, and San Silvestre's sister school in Villa El Salvador, Lima. We are sincerely grateful for the generosity of students, parents, and staff, and especially appreciate the time and support of the school's ESD (Education for Sustainable Development) Committee.
Furthermore, we were delighted to receive support for the fourth consecutive year from Cambridge College in Lima for our La Libertad Project. A donation was kindly made by students and parents from the school's 'Promotion XXIV' in compensation for the environmental impact of their geography trip to Huaraz.