Overcoming challenges and celebrating achievements in La Libertad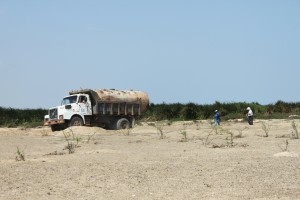 After months of suspended irrigation at our Razuri afforestation site, irrigation recommenced on July 23 and has continued on a weekly basis without interruption since then. Throughout this time, our project team worked tirelessly with Razuri District Municipality to repair the municipality's irrigation truck and began exploring back-up irrigation solutions with various local actors. With irrigation resumed, project staff were pleased to be able to plant 240 Algarrobo (Prosopis spp.) trees at the afforestation site in September, taking the total number of reforested trees at the site to 700.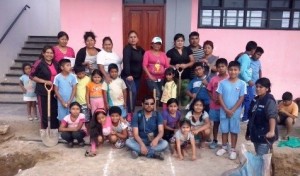 In late April, we signed a partnership agreement with I.E. María Bejarano Martell primary school to build a plant nursery and garden on their grounds, and form an Environmental Club, our second in Razuri. The plant nursery was constructed in June, enabling pupils to  develop a school garden and learn how to grow and care for plants. The new nursery also allows the project team to produce plants closer to the afforestation site. Prior to this, the plants produced in the University of Trujillo nursery required transportation to the afforestation site and this resulted in additional project costs. In June, the 'Friends of the Environment' club was established with 27 fourth-grade pupils, aged 9 and 10 years old. In July, club members planted and thereafter maintained 200 Algarrobo seedlings at their school nursery, with the support of our project team and teenage members of our first local environmental club, Chicama Blue Planet.