New Talara Project video, 'Harvesting Hope: Year Two'
Since 2014, A Rocha Peru, in partnership with international energy company ContourGlobal, and eight local neighbourhood councils, has been restoring dry forest and promoting social development in and around ContourGlobal's wind farm in Talara, northern Peru.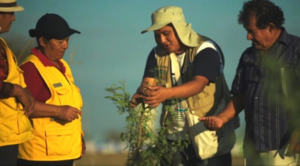 The project's third video, 'Harvesting Hope: Year Two' showcases the project's progress in 2015, and features some of the local people involved in it, like Jessica, President of one of our environmental youth clubs, 'A Rocha Kids' (pictured right), and Magda, President of the Mother's Committee in Luis Negreiros (pictured below on the furthest left).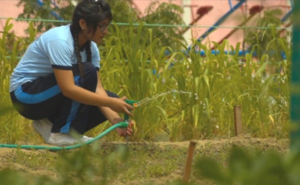 The video highlights the goals accomplished by the project in 2015, which includes reforesting 12 hectares of dry forest with 2,400 native plants within ContourGlobal's windfarm site, and providing 216 local people of all ages with environmental education and training, amongst others.
Watch the video here to learn all about the project's successful second year!