Local community work together to clean up their streets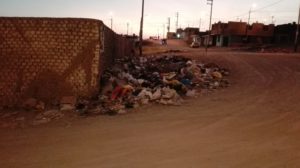 In the Esperanza Peace Centre Project, we strive to foment values and train children and youth from marginalized neighbourhoods so that they have the skills to tackle the range of socio-economic and environmental issues they face. In La Esperanza district, unsanitary living conditions, and inadequate waste management present dangers to the local population such as infectious diseases, for instance Dengue and Zika, which proliferate in stagnant water in landfill sites.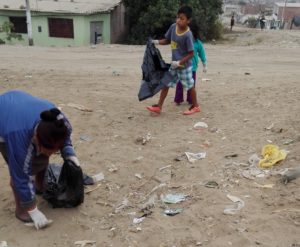 A cleaning campaign was organised by A Rocha Peru together with the participation of the local community in the areas surrounding the Esperanza Peace Centre in order to promote community-led environmental initiatives and raise awareness for the importance of proper waste management and health benefits for the local population. On 29th June, the children and the local community carried out the campaign, cleaning the streets and working together towards the restoration of the community's environmental health. The campaign also benefitted from the generous support of the Miguel Angel Vivanca ex-governor of the La Esperanza district who provided a truck to pick up the waste collected.
During the campaign, the children and local community learnt about what sorts of materials can be recycled, and how. The local community's participation in such initiatives is essential to increase their understanding of both their rights and responsibilities to live in a clean uncontaminated environment. Through our environmental education activities, we continue to provide a space to train the next generation of environmental leaders who we hope will will lead community-based initiatives.