An update from the Dry Forest Project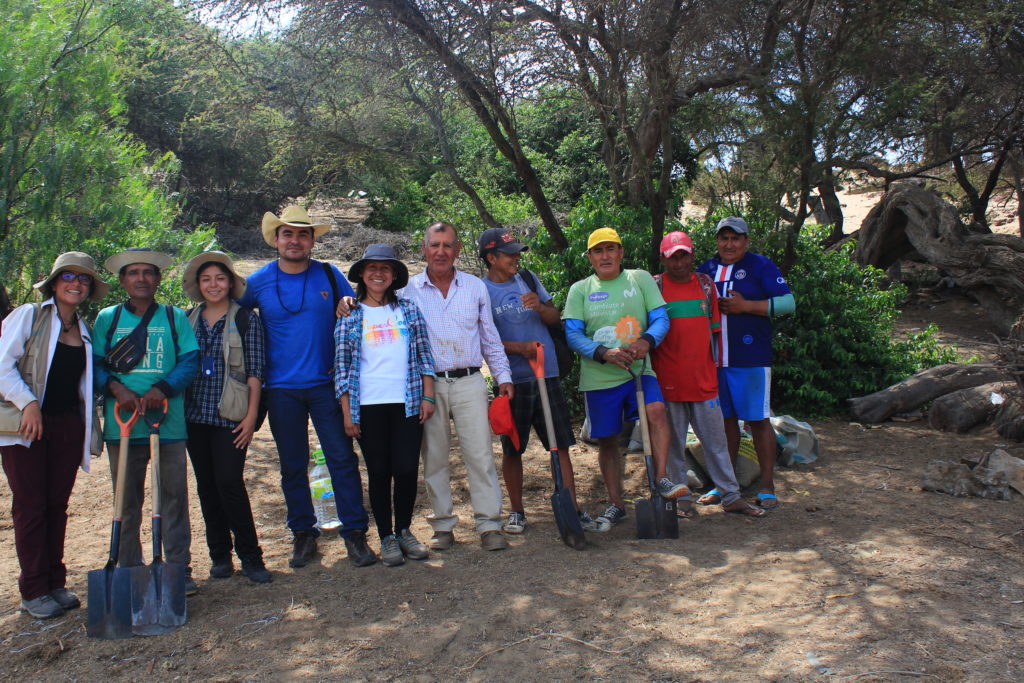 In the first couple of months  of  2020, the Dry Forest Project continued to work towards achieving its goal of collaborating with local communities to restore, conserve, and sustainably manage dry forest landscapes for the benefit of nature and society in northern Peru.  Since 2019, we have reforested over 8.89 hectares with 971 seedlings of native species including algarroobo, espino and sapote.  Key highlights from January and February include –
The formalization of 3 agreements to restore and conserve dry forests relics with private landholders and agricultural associations
The reforestation of 0.61 hectares of degraded dry forest areas in La Yuca. In addition, seedlings were planted over 0.67 hectares in areas surrounding agricultural land in Santonte and Santa María.  A total of 251 seedlings were planted with the help from 25 community members.
Monitoring visits were conducted in reforested areas of Santonte, Jatanca and Santa Maria where we evaluated an irrigation alternative called the Tree T-PEE.
To reduce illegal logging, work has been done with the Muchick and CAU Tecapa Conservation Groups. Activities included 3 monthly meetings, 1 training session on reforestation, and 4 dry forest patrols to locate loggers in the Tronco Prieto and Cañoncillo forests. One person was arrested for carrying out illegal logging.
Supervision and support for data collection, field work and thesis writing by students from the National University of Trujillo and the University Cientifica del Sur in Lima by A Rocha Peru's President of the Board, Maria de los Angeles la Torre Cuadros.
Training of local community members on dry forest restoration and conservation by holding environmental education workshops on a
 broad range of topics including the importance of the dry forest, the indiscriminate use of pesticides and biol preparation.
Holding environmental activity workshops on the production of traditional crafts using sustainable dry forest resources.
We are excited to start 2020 with such achievements, and will advise you the re-commencement of activities soon!