A Rocha Peru represented at key international conferences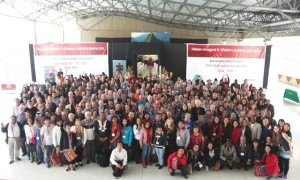 Thanks to the support of individual donors in Peru and the USA, we were able to be represented at the Sixth Micah Triennial Global Consultation, held in Lima between September 14-18, by Executive Director, Camille Allan, and Communications and Development Officer, Sofia Leon. The event brought together 360 delegates from 63 countries around the world to focus on the theme of 'Integral Mission and Shalom: Justice, Peace and Joy'. Delegates shared inspirational stories about how their organisations are promoting peace through integral mission around the world, and considered what it means to be 'people of peace'. A Rocha International's Director of Theology, Reverend Dave Bookless, gave a keynote speech on 'Planetary Boundaries', whilst Executive Director, Camille Allan, shared a presentation and video on A Rocha Peru's Talara Project. The event also provided the opportunity to share literature on A Rocha Peru, display a poster on our La Esperanza Project, and network with organizations from around the world.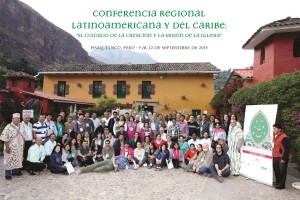 Thanks to support from A Rocha International, A Rocha Peru's Projects Director, Ramon Casana Araujo, was able to attend the Lausanne Creation Care and Gospel Conference in Cuzco, Peru between September 8-12. This international event aimed to encourage the development of the creation care movement in South America, and covered three major topics: God´s Word (theology), God´s World (science) and God´s Work (our response), and provided an opportunity for A Rocha Peru´s experiences in conservation and biodiversity protection to be presented.